As a sport, recreational scuba diving doesn't have any one centralized certifying or regulatory agency. As a result, the industry is mostly self-regulated. The World Recreational Scuba Training Council (WRSTC), which was founded in 1999 with the mission to set minimum recreational diving training standards, was a step in the direction of unification, but lacks legitimacy as the result of the non-participation of a number of certification agencies such as CMAS, NAUI and BSAC.

The Best Diving Certification Agencies
Overall, there are in excess of 50 scuba diving certification agencies worldwide. Each of them differs slightly in terms of philosophy, teaching methods and their "certification level" system, but all basically teach the same principals at the beginner level.
Here is a list of the most recognized scuba diving certification agencies around the world today (listed alphabetically).

BSAC
"British Sub-Aqua Club" is the UK's leading dive club and scuba diving's national governing body. BSAC provides an internationally-recognized diver training and development program via a network of diving schools across the United Kingdom and overseas. The club was founded in 1953 and has over 50,000 members. Given that UK waters are relatively cold and have restricted visibility, BSAC dive training is regarded by its members as more comprehensive than some. Specifically, it places emphasis on rescue training very early in the program.
Visit BSAC Website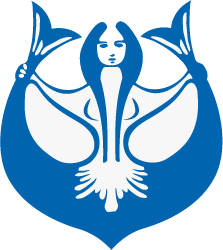 CMAS
"Confederation Mondiale des Activites Subaquatiques" (or "World Underwater Federation") was founded in 1959 and now comprises over 130 federations from 5 continents. In addition to organizing international underwater sporting events, it is at the forefront of technical and scientific research and development. It can also be associated with creating one of the oldest and most extensive dive training systems. Headquartered in Rome, Italy, CMAS has a unique scuba certification system based on star levels.
Visit CMAS Website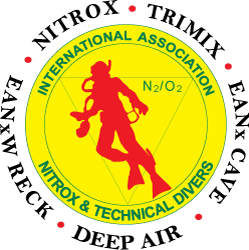 IANTD
"International Association of Nitrox and Technical Divers" has been at the forefront of diver training for more than 30 years and was the first training organization to offer technical diving programs worldwide. IANTD continues to lead the industry in meeting the needs of the diving public with offices and instructors in more than 60 countries. This diving certification agency offers a complete range of diving courses from Open Water Diver through Expedition Trimix using both open and closed circuit equipment. IANTD's training programs and philosophy have a strong emphasis on in-depth diving knowledge and skills.
Visit IANTD Website

NAUI
"National Association of Underwater Instructors" is one of the largest non-profit diving certification organizations in the world. Established in 1959 as a membership association and organized to support and promote "Dive Safety Through Education," NAUI continues to be a recognized leader in innovative education. NAUI Worldwide members offer a full range of diving training programs from skin diver through instructor course director with dozens of specialty courses including nitrox and technical diving.
Visit NAUI Website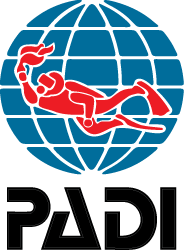 PADI
"Professional Association of Diving Instructors" is the world's leading scuba diving certification organization. With more than forty years of experience, over 136,000 PADI professionals and 6,200 dive schools worldwide, PADI training materials and services let you experience scuba diving nearly anywhere. The PADI system is comprised of modules with standardized learning objectives divided into theory and practical skills development. Theory is mainly conveyed by way of self-study using manuals or online learning. Practical skills mastery is obtained through confined water training (pools or relatively shallow water) and performance evaluations in open water.
Visit PADI Website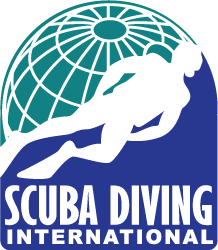 SDI
"Scuba Diving International" was created in 1998 and grew out of the success of its sister company TDI, which specializes in more advanced disciplines of dive training. Both students and instructors have embraced the no nonsense approach that the SDI training system offers. The streamlined the course materials let students study the essential academics with an emphasis on practical diving skills learned in both the pool and open water environments. SDI is the only scuba training and certification agency to require students to be taught with modern dive computers from the onset of training.
Visit SDI Website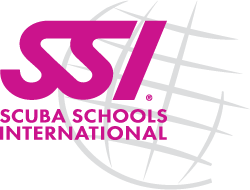 SSI
"Scuba Schools International" was started in 1970 in the USA and has expanded to include more than 30 service centers and over 2500 international locations in more than 110 countries. SSI is the only scuba diving certification organization, which requires dive professionals to work with professional dive centers or resorts. Headquartered in Germany, SSI training facilities are particularly widespread in Europe, North America and Southeast Asia.
Visit SSI Website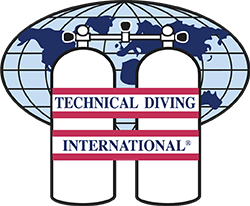 TDI
"Technical Diving International" is the largest technical diving certification agency in the world. As one of the first agencies to provide training in mixed gas diving and rebreathers, TDI is seen as an innovator of new diving techniques that were previously not available to the general public.
Visit TDI Website

Becoming a Diver - Costs and Requirements
The main reason why scuba diving agencies are necessary is for obtaining a scuba diving certification. All the agencies above have similar scuba diving certification levels which are explained in detail in the next section. Furthermore, the name of the course or certification may differ but the prerequisites, time commitment and certification cost is fairly standard across the board. This fact is instrumental in the ability to cross between agencies as you progress up the certification ladder.
What is Required?
The very first scuba diving certification requirements are the prerequisites. Before you don your gear for the first time, you'll need to be physically fit. Some agencies require that new divers are able to swim 200 yards (200 meters) and tread water or float for ten minutes. You'll also need to be at least 10 years old for most courses.
Once you are ready to begin, you'll need to think about the time commitment. Both practical skills assessments and book work are built into all scuba diving lessons. Some agencies allow divers to begin most of their certifications online, from the comfort of their home. Otherwise, a beginner course like the open water diver certification will require approximately three to four days. Most agencies do offer an option to split this training between two sites so that you can complete the book work at your local dive shop and continue the practical skills with another diving school in a tropical location.
How Much Does it Cost to Get Certified?
Finally, if you are concerned about scuba diving certification cost know that the price varies more so due to location than the diving agency. An initial course can vary from $200 to $500 depending on where you go. Each additional level will cost a couple of hundred dollars extra. Remember to discuss what is included in the certification price with your scuba diving school. Sometimes divers will need to pay extra for gear rental and training manuals.
Discover Scuba Diving Experience
Not quite ready to commit your time or money to an open water certification? Why not try a discover scuba diving experience? These day-long programs will introduce you into the world of diving. If you love it, most diving schools will count your discover scuba diving day as the first day of your open water certification.
How long does it take?
The Discover Scuba Diving Experience usually takes only a couple of hours.
How much does it cost?
Depending on where you'll be doing it, prices ranges between $50 and $90.
Scuba Diving Courses & Certification Levels
There are a vast number of types of scuba diving courses available. From the initial open water certification to technical diving certifications, divers can find a specialization course to satisfy any interest. However, scuba diving certifications generally work in a ladder progression. You'll need to complete the open water certification before moving on to the advanced certification and so on. There are 5 major levels with the series of technical diving certifications representing more advanced options.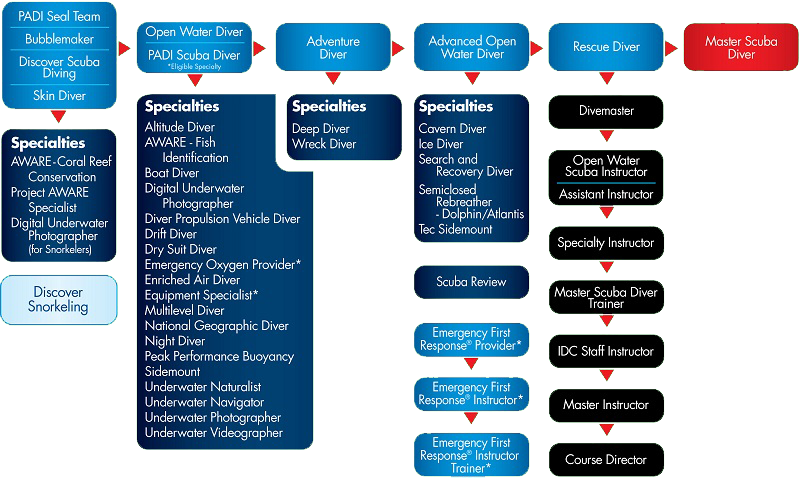 Open Water Diver
The Open Water Diver certification is the very first diving course you will encounter as a scuba diver. This entry-level full diver certificate course consists of a combination of knowledge development (theory), confined water dives (practical training) and open water dives (experience). Divers gain basic knowledge of skills, equipment and theory for diving to a recommended depth of about 18 metres (60 ft). A variety of diving schools, resorts and liveaboards offer the Open Water Diver certification.
Advanced Open Water Diver
The second step on the scuba diving certification ladder is the Advanced Open Water Diver certification. During this diving course, students enjoy further development of scuba diving knowledge (theory) and exploration of scuba diving specialties. Most agencies allow divers to choose between exciting topics such as underwater photography and navigation for the open water dives completed as a part of the course. The Advanced Open Water Diver certification not only further develops a diver's skills and theory but also allows divers to descend to 30 meters (100 ft) upon completion.
Rescue Diver
It's often said that the Rescue Diver course is the most challenging and yet most rewarding of the scuba diving certification courses. During this course, divers learn how to prevent and manage emergency situations under water. This course allows students to develop the skills necessary to aid others in difficult situations. It also gives more tools for managing oneself while under duress. The course combines self-study with practical skills assessments in confined water and open water spaces. This diving certification requires students to have taken an Emergency First Responder course in the past two years.
Divemaster
The Divemaster certification is the entry point to the scuba diving profession and getting paid to dive. By taking part in this intensive course, divers increase their knowledge about scuba diving, fine-tune their scuba and rescue diving skills and become a leader in the scuba field. Once a Divemaster, divers will able to supervise scuba diving activities, work in the scuba field together with dive instructors and act as a role model for certified divers. The Divemaster certification combines classroom sessions, pool sessions and open water sessions where the students will assist a diving instructor. This course usually requires a substantial time commitment of a month or more.
Dive Instructor
This scuba diving course is the next step in a scuba career and will give you the best opportunity to find a scuba diving job. The dive instructor certification presents divers with the opportunity to share their passion with others by teaching a variety of scuba diving courses. The instructor course is generally split into two parts, first an assistant instructor course and then an open water instructor course. Once certified to teach open water courses, instructors can go on to obtain licenses to teach a realm of other diving courses up to becoming a technical diving instructor. The dive instructor certification requires a time commitment of 10 days to 2 weeks and mandates that each potential instructor pass a final examination. If you're looking for a scuba diving job then this is the certification that will give you the highest chances of finding one.
Technical Diving Certifications
Experienced divers may wish to add an additional adventure to their diving skills by taking a technical diving course. This series of diving certifications enables divers to go beyond the limits of recreational scuba diving through use of specialized techniques and equipment. Most diving certification agencies introduce scuba divers to technical diving through a series of courses. These progress in a similar manner to the recreational diving certifications. PADI, for example, has 18 technical diving courses and 8 technical diving instructor courses. Each of these levels introduces new procedures through classroom work and new gear with practical application in open water. Ready to push the limits of the scuba world? The technical diving certifications are for you!
Book Your Next Trip with Diviac and Get Certified
Do you want to scuba dive at the world's most beautiful sites and discover fascinating marine life? Get your diving certification on an amazing scuba diving vacation.
Diviac is your scuba diving travel agency - we offer fantastic trips to the best scuba spots, diving resorts and liveaboards all over the world. When you book your diving course online with Diviac, you'll have access to the best scuba diving travel packages and deals.
From Australia to Mexico, book your scuba holiday online and dive in!